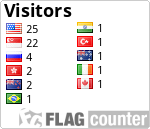 POLISH
Indie to to olbrzymi, roznorodny pod kazdym wzgledem kraj. Siodmy na swiecie pod wzgledem zajmowanego obszaru, drugi pod wzgledem zamieszkujacej go ludnosci. Dleczego wiec wybieramy sie akurat do Hyderabadu? Bo tam urodzil sie i spedzil dziecinstwo moj maz, bo tam nadal mieszka nasza rodzina.
To bedzie nasza pierwsza wspolna wizyta w Indiach.
Hyderabad jest stolica stanu Andhra Pradesh w południowych Indiach, położony na brzegu rzeki MUSI na płaskowyżu Dekanu. Wiele z przedmieści Hyderabad zostało niedawno przylaczonych do miasta, ktore teraz nazywa sie Greater Hyderabad.
Miasto o bogatej historii i tradycji, Hyderabad konkuruje z Bangalore, Chennai do korony Indii kapitału IT, Microsoft i Google mają tutaj swoje siedziby.
To ponad 400 letnie miasto jest w tej chwili 5 co do wielkosci metropolia Indii, zamieszkiwana przez ponad 6 mln ludzi!!! Zwane m.in. Miastem Perel, Miastem Biriani a takze Cyberabad – ze wzgledu na wysoki rozwoj technologii.
To piekne zdjecie pochodzi z blogu http://apna-hyderabad-city.blogspot.co.uk/
Hyderabad odwiedzimy w pazdzierniku 2012, juz nie moge sie doczekac 🙂 Zwiedzanie zamierzam jednak zaczac juz teraz.
————————————————————————————————————————————————————————-
ENGLISH
India is a huge, diverse country in every possible way. The seventh worldwide in terms of area occupied, the second largest population inhabiting it. So why we are going to Hyderabad? Because there was born and spent his childhood, my husband. Because that's where our family still lives.
This will be our first together visit to India.
Hyderabad is the capital of Andhra Pradesh in Southern India, located on the banks of the Musi River and on the Deccan Plateau. Many of the suburbs of Hyderabad were recently merged into the city, now called Greater Hyderabad.
A city rich with history and tradition, Hyderabad now competes with Bangalore, Chennai for the crown of India's IT capital; Microsoft and Google have their India headquarters here.
Hyderabad's many epithets include the City of Pearls, the City of Nawabs, the Biryani City and, because of its high-tech draw, Cyberabad.
We will visit Hyderabad in October 2012, I am really looking forward to 🙂 However we gonna to start tour now.